Veteran Volunteer Opportunities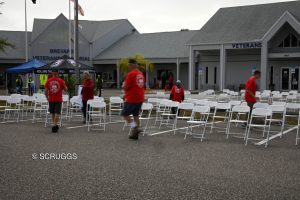 With only two full-time employees, the Veterans Memorial Center relies heavily on volunteers. Become part of a team that helps veterans, provides resources and information to everyone about the service and sacrifices our veterans have made.
Some of the opportunities that may be available include:
Museum Docent: Greet museum visitors, provide an orientation and answer questions.
Library: Greet library visitors, maintain the library, track check-outs and returns, catalog books, and read and provide critiques of books for both staff and patrons, if desired.
We also have many different committees that you may be interested in assisting.
If you're over 18 and interested in joining our team, please complete a VMC Volunteer Form and bring it to the museum.
If you have any questions or would like to speak to someone for more details, please call the VMC at 321-453-1776 ext. 5 (for Museum and Center Staff).