Our Disabled American Veterans (DAV) Chapter 123 is a nationally recognized group of volunteers here to assist veterans and their families with VA claims and benefits. Over 4,000 veterans served every year.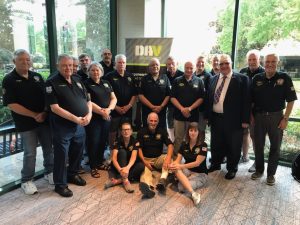 DAV Vet and Family Support Services may be set by calling 321-452-1774.
DAV Chapter 123 works five days per week from 0830- 1200 hours to assist veterans in need. Many visit to learn how to negotiate the long VA pipeline or make sure they know how to apply for the benefits they have earned. Our DAV volunteers are well known in Florida and elsewhere as a group who cares and does all they can to support veterans and their families. They have a very comprehensive VA Benefits and Information booklet that allows any veteran and their family to learn what they are entitled to receive and why making detailed notes about financial matters, burial wishes, etc., is so important to their family's future security. They have worked in support of their personal and heartfelt mission to support every veteran who comes in and asks for help.