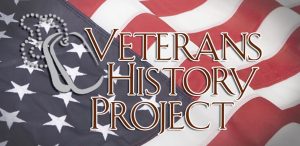 The Veterans History Project Located in the Veterans Memorial Center Library includes over 200 interviews conducted with Brevard County Veterans who served during World War II, the Korean War, Vietnam War, thru to the War on Terror. 
Visit the VMC YouTube Channel to listen to Brevard County Veteran interviews.
If you are a veteran, please contact the Library staff at your convenience to schedule your video interview.  
This is an important Library of Congress project.
For a complete list of videos available and their status in moving into the Library of Congress, VMC VHP Interviews.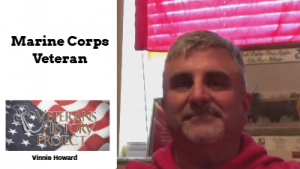 Vinnie Howard, Marine Corps Veteran, tells of his service as a U.S. Marine as a young man and lately In Marine Corps League leadership.  Sitting in his personal library we view his collection of memorabilia.