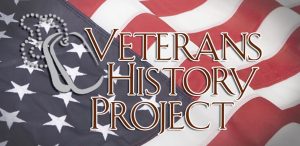 The Veterans History Project Located in the Veterans Memorial Center Library includes over 200 interviews conducted with Brevard County Veterans who served during World War II, the Korean War, Vietnam War, thru to the War on Terror. 
Visit the VMC YouTube Channel to listen to Brevard County Veteran interviews.
If you are a veteran, please contact the Library staff at your convenience to schedule your video interview.  
This is an important Library of Congress project.
For a complete list of videos available and their status in moving into the Library of Congress, VMC VHP Interviews.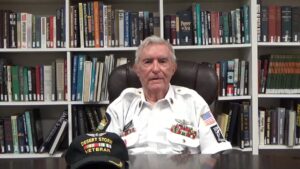 Ray Norman enlisted in the US Naval Reserves in Birmingham Alabama when he was 17 Years old and was trained to support Aviation Ordinance on Naval Aircraft during the Korean War Era. He later enlisted in the Alabama and Florida National Guard. After relocating to Florida he enlisted in the Army Reserves and became a Flying Warrant Officer aboard Beechcraft King Air RU-21 aircraft in the Army Reserves. Ray did surveillance for the Army Reserve's when deployed during the Cuban Missile Crisis and Gulf War. Ray has been a member of the Brevard Veterans Council for 30 Years and currently works to see that veterans are recognized for their service and receive proper burial sites and services.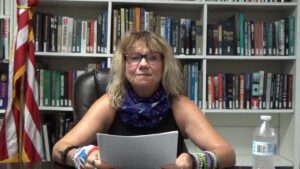 Mary Beth Pace was born and raised in the Melbourne and Satellite Beach area. She joined the United States Air Force at age 22 to see the world. She went to Lackland Air Force base for basic training, and after being trained as a surgical assistant she was sent to Elmendorf Air Force base in Alaska. She was also stationed at Patrick Air Force base where she continued her surgical duties.